Providing the Best RV Parts Sales, Service and Support Available
RV Repair Bear in Manassas VA performs any type of service needed for any type of camper from a pop-up trailer to a full-sized motor home. Call for an appointment today.
RV Repair Bear has the knowledge and skill to repair or restore your vintage Airstream to its original glory. With the highest level of expertise on all of the systems on your new or vintage Airstream, we are one of the few locations in the country with the skill and ability to perform aluminum body repair on Airstreams. We are also extremely versed in all other systems on your trailer including electrical, plumbing, interior repair, fabrication and installation of solar panels and controls. Don't trust your priceless vintage Airstream repairs to anyone else!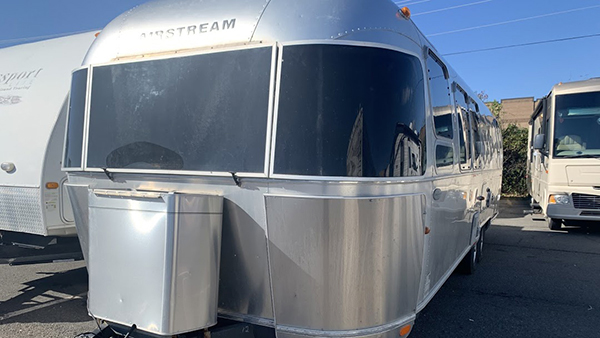 We offer pick up service, or you can drop your unit off yourself. Stuck on the side of the road? We offer mobile on-site service. Be sure to let us know before you come so we can be ready. Drop off and deliveries are normally Monday – Friday: 9 am - 2 pm. We are happy to accommodate your specific needs with an appointment.
Before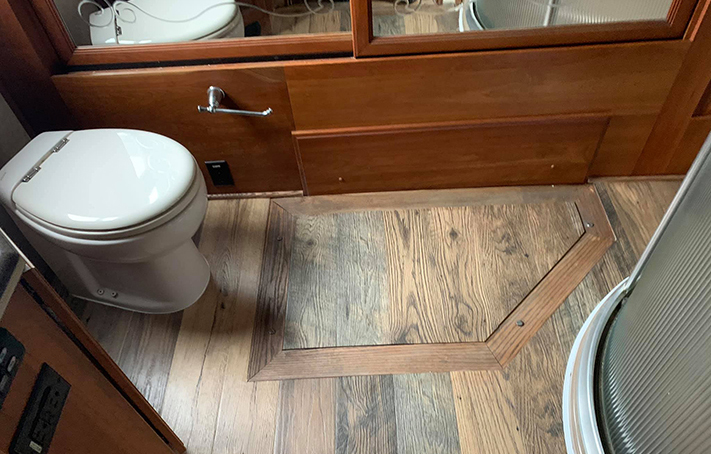 After
AC System Repair
Air Bag Repair
Assorted RV Parts
Awnings & Parts
Axle Service
Brakes
(5th Wheel & Mobile Homes)
Body Work
Covers
Customized Mirrors
Detailing
Electrical Repair Needs
Generator Repair
Hitches Installed, Weight Distribution & Brake Controller Services
Jacks
Jeep Customization
Lift Kits
LP Gas
Paint Work
Plumbing
Replacement Batteries
Refrigerators
Slide Out Specialists
Solar Power Conversion
RV Customization
RV Floor Repair
RV Maintenance
RV Repair
RV Roof Repair
RV Service
RV Tires
Sealants/Seal Replacements
Truck Customization
TV Conversion Installs
Wash & Wax Service
Water Heater Repair/Replacement
Winterization Specials
INSURANCE CLAIMS
WARRANTY REPAIRS
VA SAFETY INSPECTIONS
MOBILE
REPAIR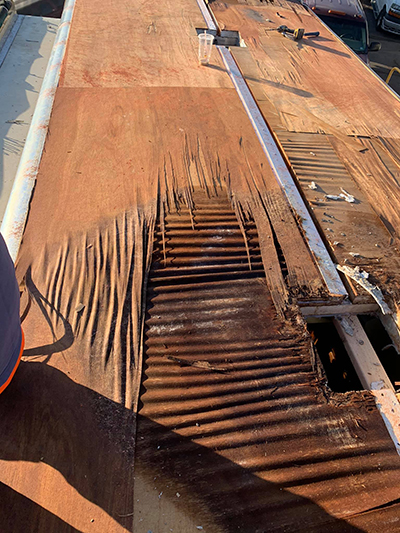 Before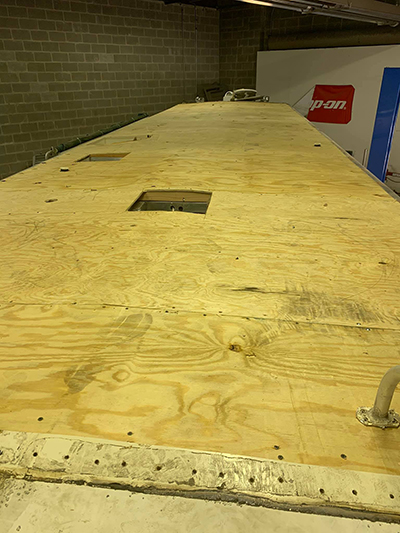 After
That planned getaway is important to you and your family - don't let RV problems delay or cancel your trip. RV Repair Bear has the proper equipment and knowledge to locate, repair and/or replace to address issues quickly and effectively.
Preventive Maintenance - Stop Major Headaches
The number 1 threat to your RV is water intrusion. Preventive maintenance is the way to stop damage before it begins. Preventive maintenance, done at regular intervals, will extend the life of your RV and its components, giving greater reliability and thereby providing greater owner satisfaction. We know how to keep your RV operating at peak efficiency. Don't let your motorhome, fifth wheel, or travel trailer fall into disrepair. Discuss your preventive maintenance needs with us today.
Mobile On-Site Repairs
On-Site RV Service - We Come to You! Call Now 571-379-5327
Anywhere You May Be Within Our Service Area
Camp Ground
Dealership (Pre-purchase Inspection)
Mobile Home Park
On the Side of the Road
Pre-Purchase Inspections
You work hard for your money – don't let inexperience lead to sorrow and an unpleasant RV ownership experience. Let the experts at RV Repair Bear certified inspector give you an accurate snapshot of the condition of the RV you're considering, allowing you to make an informed buying decision. Buying a motorhome or other recreational vehicle can often be our largest purchase besides our homes; Ensure you are actually purchasing the recreational vehicle you've been dreaming about. We have the training to recognize problems before you spend your hard-earned cash on a money pit.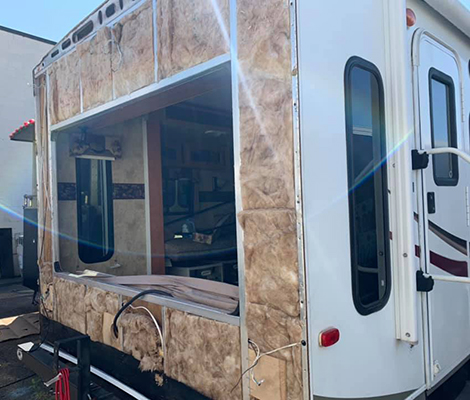 Before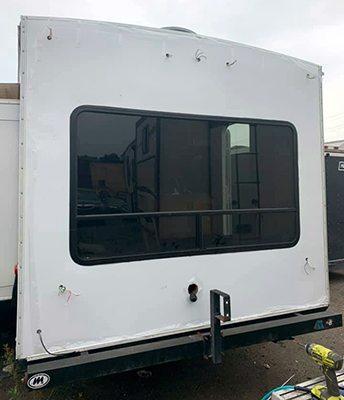 After